Focus Foods products are best taken together for at least 2 weeks to see noticeable results: a sharper, fitter you.
Not only will you eat healthier, this line-up will save you a tremendous amount of time:
All products in the kit can be prepared and consumed in 2 minutes.
Not having to decide, buy groceries, or stepping out for one (if not two) meals a day not only saves you time but spares you the mental/focus capacity on more important things.
The 2-week pack consists of:
Customer Reviews
06/22/2020
Bahijah B.
Malaysia
Starter Kit Review
I received the Starter Kit 3 days after ordering and consumed on the same day. I do not mind the taste as I feel it taste better than most liquid meals I have tried in the market. In fact, I quite enjoy the taste. The only concern I have is the size of the packet which I think is quite large and every time I tried to fill it in my bottle I would spill a lot of it. Other than that, I think the Starter Kit is a good way to try all the products before buying them in bulk.
06/10/2020
Hazwani N.
Singapore
05/21/2020
Chua T.
Malaysia
Great-tasting and Healthy Products
My overall experience is great. Daily Greens gives me a jumpstart to my day, Liquid Meal is easy to prepare and drink for lunchtime or even dinnertime, and the Yerba Mate tea keeps me going throughout the day. Best of all, this starter kit allows me to sample of all the best-selling products before I can commit to bigger and future orders. Well done!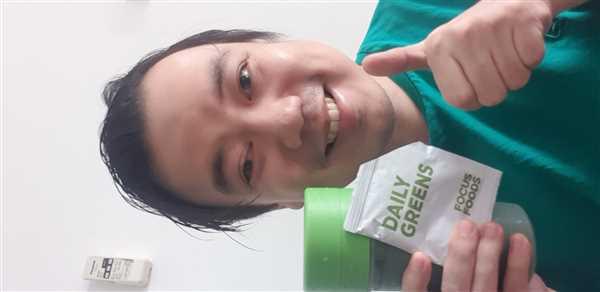 05/20/2020
Nur A.
Malaysia
Focus Foods Starter Kit
I had been looking forward to receiving my started kit to consume on time during the fasting month. I had received the kit on the 2nd week. I consumed my meal with Almond Milk during sahur and initially I was skeptical, whether it would keep me full throughout the day. Surprisingly, it did! The drink was also easy on my me, in the sense that I did not have any bowel irritation. I plan to continue this product, and will definitely consume pre and post workout to boost my energy. I am glad I came across this product. Also, would like to thank Mr. Ben for attending to my queries and went all out to make sure I receive my started kit to enjoy for Sahur. I'm a fan now.
05/18/2020
Ian N.
Singapore
Overall good experience with Focus Foods
Overall good experience with FocusFoods in terms of delivery and looking at the packaging. The Blender bottle is great. I've just had my choco mint flavor liquid meal 350cal without any leaks. Thumbs up. One of the better tasting liquid meal in the market, may try their chocolate flavor next time. I have to add more water than the mentioned 500ml to make it less thick to consume. That is my personal preference.